At Playspace we know how essential a name is for a person; hence the inescapable need for us to give you the possibility to change the random nickname that was assigned to you when you started playing the game. How can you do that?
You must access 'Loco Bingo' and click 👆 on 'Menu.' Can you see it? It is on the bottom left corner!
Next, visit the 'Item shop'🛒(on the right in green 💚!)
Look left! Can you see a pencil ✎next to your current nickname? If you do, click 👆on it!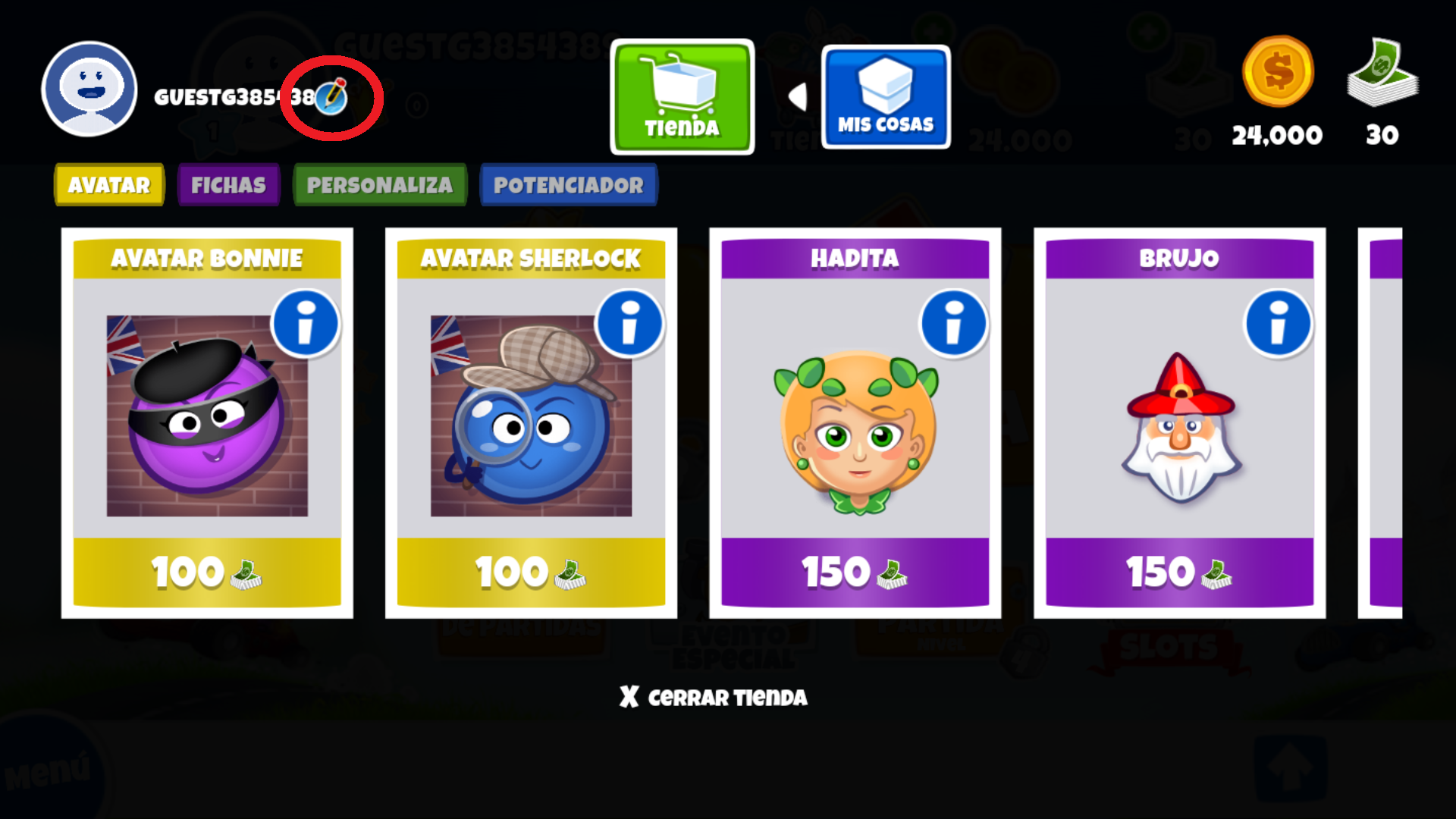 The time has come to be creative😎! Write your new nickname...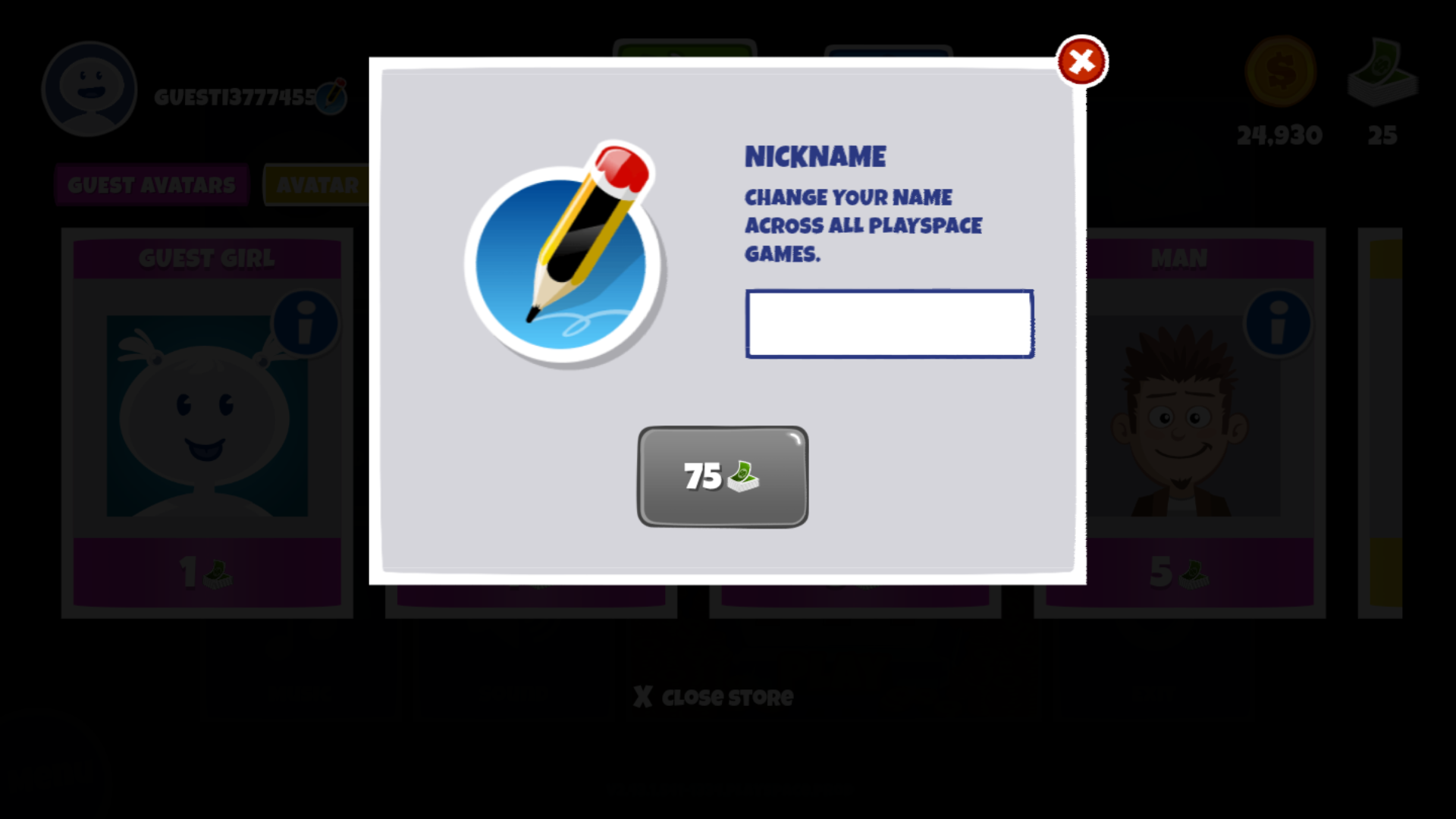 I can not change my Nickname. Why?
Oh! It could have happened for three reasons:
#%& Your new nickname has special characters. It only can have numbers or letters.
👊Another player has already taken it
❌💵You do not have enough credits to change your nickname