Has anyone been disrespectful to you? We do not accept ❌ disrespectful comments at Playspace. If we have evidence🔎 about what has happened, we will punish 👊 those players who are unable to live together inside our dear community💛.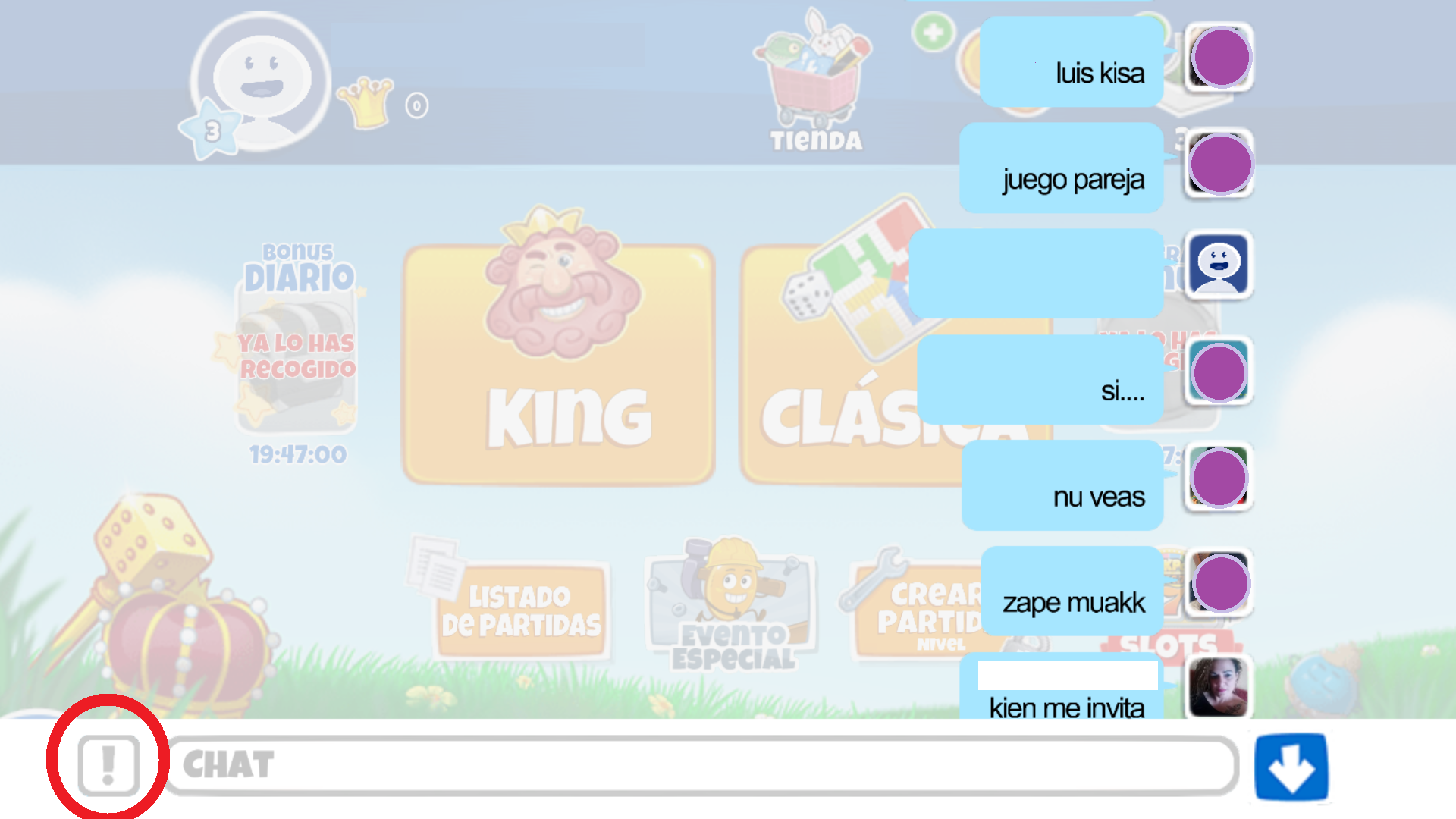 Therefore, if you are typing with your friends on our chat and someone is disrespectful to you, click on the 'mark exclamation' ❗ (left corner ⏪ of your chat).
Reading our chat rules📜 will allow you to check if what the other player has said fits within the category of bad behaviour.
Rules: 💼
1)⛔ It is not allowed to harass other users in any shape or form is strictly prohibited.
2)📢 It is not allowed to use large fonts, repetitive typing or any other forms of flooding. Please be original!
3)🏓 If you respond to personal attacks in the same manner, it will be penalized too. Do not waste your time with disrespecting people.
If you finally decide to report another player, click 👆 on 'Report' (bottom of the screen)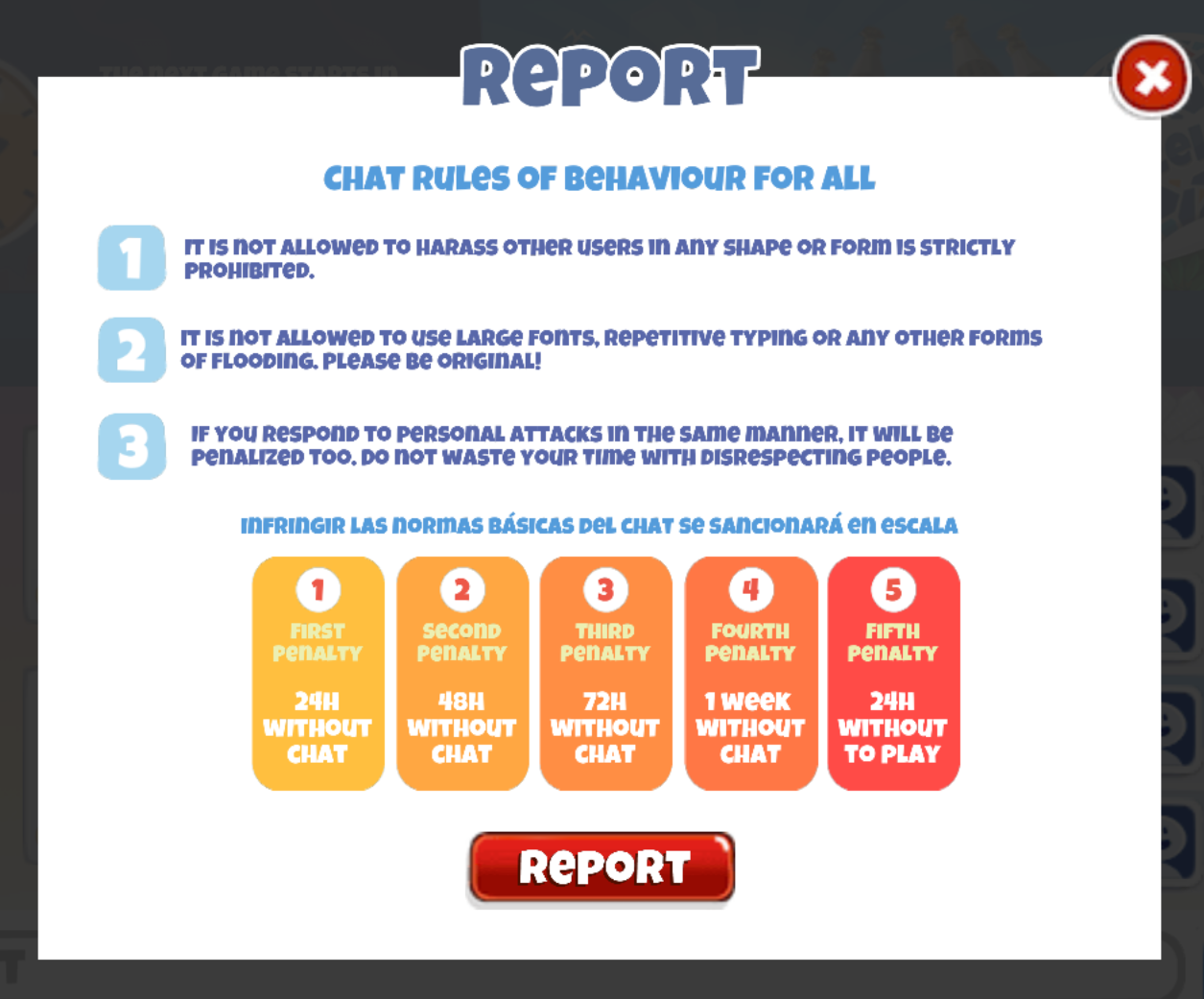 Then explain ✍ the reasons for your report. After reading 🔎 the whole chat, we will take action on the matter.👮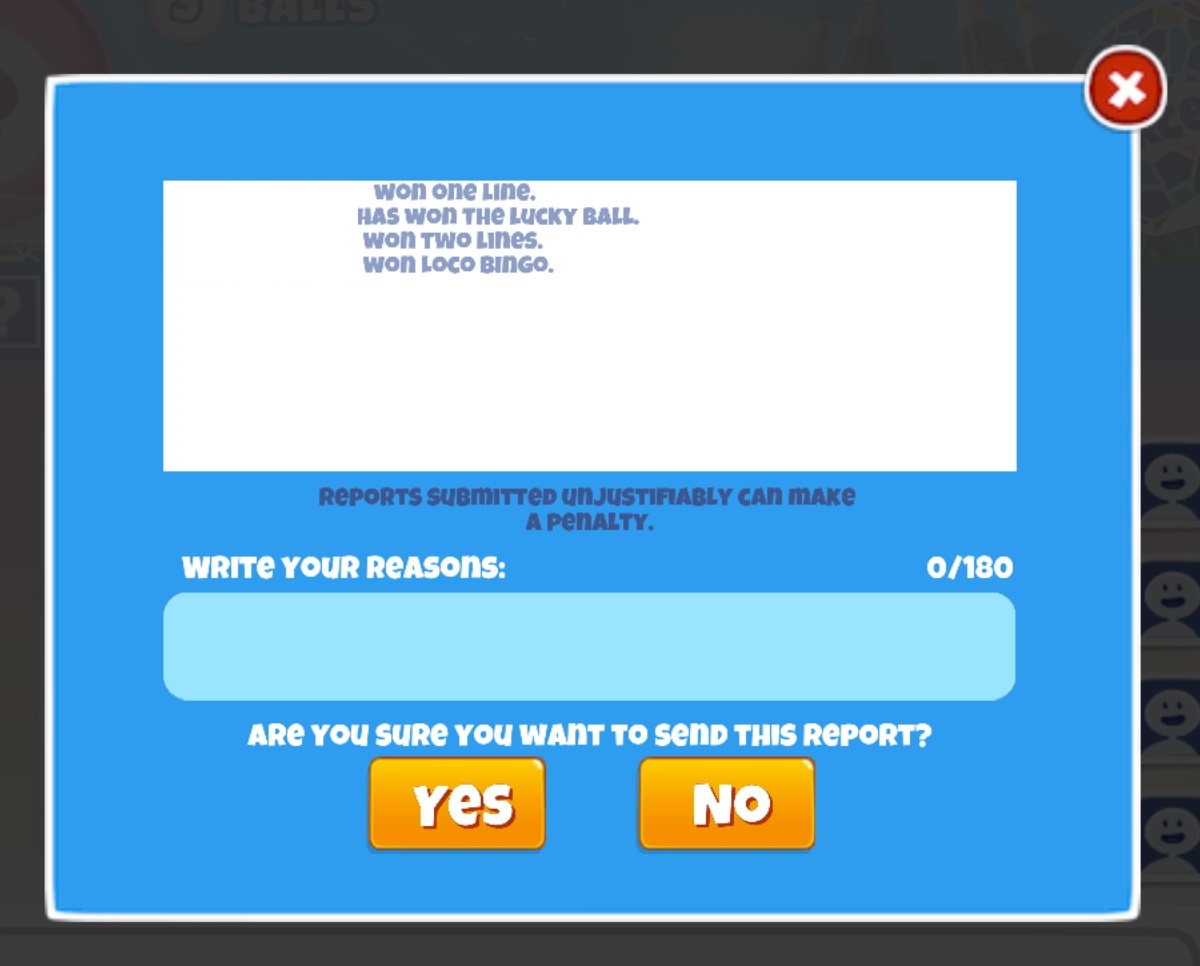 Fines:
1st penalty: 24h without chat
2nd penalty: 48h without chat
3rd penalty: 72h without chat
4th penalty: 1 week without chat
5th penalty: 24h without to play
We love💛 players who create a nice atmosphere in our games. Thanks for trying to make our community a better place.😇